C20: News
Call for Nominations
The Commission on Computational Physics (C20) of IUPAP
seeks nominations for its
2020 Young Scientist Prize in Computational Physics
Nominees should have a maximum of 8 years of research experience following their PhD and should be the principal performer of original work of outstanding scientific quality in Computational Physics.
The prize consists of 1000 euros, a medal, and a certificate.
The awards will be presented at the Commission's next Conference on Computational Physics (CCP2020) to be held in Coventry University, Coventry, England 2nd– 6th August 2020. The winner will also be invited to present a paper at this meeting.
Procedures for making a nomination are at http://phycomp.technion.ac.il/~C20/prizes.html
Nominations should be sent to Professor David Landau by
March 30, 2020.
Please also direct all questions to Prof David Landau.
Unsuccessful nominations remain active for an additional two years.
Please post this announcement at your institutes and forward it to interested organizations
——————————
Young Scientist Prize 2019
Jesús Carrete Montaña
TU Wien, Austria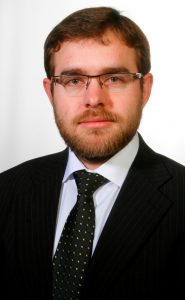 Jesús Carrete finished his BSc in Physics from the University of Santiago de Compostela in 2007 and received a national award from the Spanish Ministry of Education as the best graduate in that discipline in his year. His thesis work in Materials Science, completed with honors in 2012 at the same university, was also recognized with an outstanding PhD award. He then joined the Laboratory for Innovation in New Energy Technologies and Nanomaterials at the French Alternative Energies and Atomic Energy Commission as a postdoctoral researcher. In 2014 he was promoted to research engineer. Since 2016 he holds a position as a senior scientist at the Institute of Materials Chemistry at TU Wien in Vienna, Austria.
His research is centered on first-principles, predictive thermal conductivity calculations. He has had a leading role in the design, implementation, support and promotion of open-source software that has been pivotal in the development of this relatively young area of study. Moreover, he has pioneered applications of this formalism to new materials and structures of theoretical and applied interest, from novel laminar compounds to doped bulk semiconductors.
Jesús Carrete, was presented the IUPAP-C20  Young Scientist Award at the XXXI IUPAP International Conference on Computational Physics (CCP2019) in Hong Kong.
"For his original contributions and development of pioneering computational methods in the emerging field of ab-initio thermal transport, enabling the parameter-free prediction of thermal conduction properties of solid materials, and opening these novel methods to the broader scientific community through open source codes."
——————————
Young Scientist Prize 2018
Noa Marom
Canegie Mellon University, USA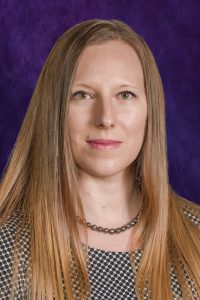 Noa Marom received a B.A. in Physics and a B.S. in Materials Engineering, both Cum Laude, from the Technion- Israel Institute of Technology in 2003. From 2002 to 2004 she worked as an Application Engineer in the Process Development and Control Division of Applied Materials. In 2010 she received a Ph.D. in Chemistry from the Weizmann Institute of Science. She was awarded the Shimon Reich Memorial Prize of Excellence for her thesis. She then pursued postdoctoral research at the Institute for Computational Engineering and Sciences (ICES) at the University of Texas at Austin. From 2013 to 2016 she was an Assistant Professor in the Physics and Engineering Physics (PEP) Department at Tulane University. In 2016 she joined the Materials Science and Engineering Department at Carnegie Mellon University as an Assistant Professor. She holds  courtesy appointments in the Department of Chemistry and the Department of Physics. She is a member of the Pittsburgh Quantum Institute (PQI) and an affiliate of the Scott Institute for Energy Innovation. She has recently received the Sanibel Symposium Young Investigator Award, the NSF CAREER Award, the DOE INCITE Award (2017,2018), and the Charles E. Kaufman New Investigator Award.
——————————————————————
Young Scientist Prize 2017

Glen Evenbly, Phd
University of Sherbrooke, Canada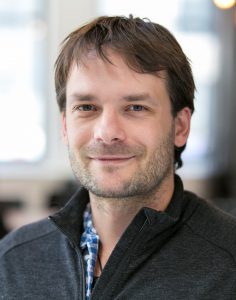 Glen Evenbly was awarded the IUPAP Young Scientist Prize in Computational Physics 2017 for his exceptional work in the development of simulation algorithms for quantum many-body systems using the tensor network formalism. After studying physics in Auckland (New Zealand), Glen finished his PhD in 2010 in Brisbane (Australia). Afterwards, he was awarded the Sherman-Fairchild Prize Postdoctoral Scholarship in Theoretical Physics at California Institute of Technology working as a postdoc in Professor John Preskill's group, before joining the group of Professor Steven White at the University of California Irvine as an assistant project scientist. Glen then joined the faculty at the University of Sherbrooke, Canada, in 2016 as an assistant professor.
His research activities focus on the development of tensor network methods, in particular he has made significant contributions to the multi-scale entanglement renormalization ansatz (MERA) and its application to the study of many-body systems at criticality, as well as in the proposal of new tensor network algorithms for the coarse-graining of partition functions and Euclidean path integrals.
—————————————————————————————————————
Young Scientist Prize Winners
2016
Dr. Jianwei Sun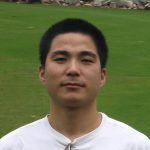 Jianwei Sun received his Ph.D in physics from Tulane University in 2010 and did his postdoc work there till 2013. He then moved to the College of Science and Technology at Temple University as a Research Assistant Professor of Physics (promoted to Research Associate Professor of Physics in 2015). He moved to the University of Texas at El Paso as an Assistant Professor on July 2016. Jianwei Sun has been working on the development of density functional theory (DFT) and its applications for more than 10 years. He has designed several efficient and accurate nonempirical functionals that are drastically different from old seminal work and stimulating the rethinking and reconstruction of the old seminal work. The recently developed SCAN density functional is potentially useful throughout materials science, condensed matter physics, chemistry, and biology.
2015
Dr. Wei-Min Wang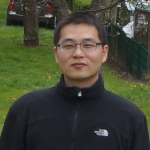 After his Bachelor, Dr. Wei-Min Wang has been working on theoretical and numerical-simulation investigation on laser plasma physics, which is applied to advanced schemes of inertial confined fusion, laser-plasma based particle accelerators, and novel radiation sources from terahertz to gamma-rays. Dr. Wang got his Master from Institute of Applied Physics and Computational Mathematics, Beijing, China in 2006. He got his PhD from Institute of Physics, Chinese Academy of Sciences (CAS), Beijing, China in 2009 and then he became an Assistant research scientist in the institute immediately after graduation. In this year he won the S. T. Tsai award for excellent PhD thesis in plasma physics in China. In 2012, he became an Associate Research Scientist in Institute of Physics, CAS. He was an Alexander von Humboldt research fellow at Jülich Supercomputing Centre, Germany in 2014 and 2015, and a visiting scholar at Utsunomiya University, Japan in 2010 and Rutherford Appleton Laboratory, UK in 2008.

2014
Dr. Mathieu Salanne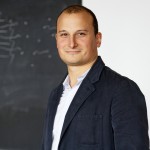 Dr. Mathieu graduated in 2004 from Chimie ParisTech and obtained his Ph.D. in 2006 from Pierre and Marie Curie University (Paris), on the topic of modelling of molten salts for generation 4 nuclear reactors. This work was performed in strong collaboration with Pr. Paul Madden at the University of Oxford.
After a post-doc at Paris Sud university he joined the PHENIX laboratory (http://www.phenix.cnrs.fr/?lang=en) as an associate professor in 2007, where he now heads the Electrochemistry and Ionic Liquids group. His main activities concern the modelling of ionic liquids and materials for energy applications. In particular, he elucidated the charging mechanism of realistic nanoporous carbon based supercapacitors using constant applied potential molecular dynamics simulations. Since 2014 he also holds a chair in computational physics at the Maison de la Simulation (http://www.maisondelasimulation.fr/en/index.php), which is devoted to the computer design of supercapacitor materials.